NissanConnect® in Truro, Nova Scotia
NissanConnect® in Truro, Nova Scotia
As the need to be connected to the world around us has increased at an exponential rate over the past 10 years, certain particular expectations have developed. Automotive consumers from Bible Hill, Valley, Brookfield and surrounding areas of Nova Scotia have become accustomed to being dialed in and connected to many technology channels. From smartphones to smart homes, many consumers have embraced this new era of connectedness. So it only makes sense that they receive a certain level of connectivity from their vehicles. Automotive consumers have invested billions of dollars in either becoming or partnering with technology companies to provide consumers with features that are sure to keep them engaged and satisfied. Nissan has developed a unique and innovative system dubbed NissanConnect®. It combines navigation, entertainment, security and various ways to stay in-touch with Nissans dash-mounted infotainment system. It is designed to help reduce distractions and make driving effortless. At Truro Nissan, we are excited to offer a new vehicle line up that offers NissanConnect®; a new way to become one with your vehicle.
Keeping you Safe - NissanConnect® Overview
NissanConnect® features a suite of digital alerts and various remote access features available through three uniquely grouped packages and powered by Sirius XM. You can take control of many of your Nissan features through voice commands by hitting the push to talk button on the steering wheel to activate voice recognition. This is the safest and easiest way to control NissanConnect®. You also have the ability to access many of your favourite apps, phone contacts, music and more by using the touchscreen in your vehicle. It's just an arm's length away. By utilizing the vehicle's touchscreen display, you can stay connected to the outside world while inside your Nissan. If you have any questions about NissanConnect® or our inventory please don't hesitate to contact us for more information.
Hours
Monday

8:30AM to 5:00PM

Tuesday

8:30AM to 5:00PM

Wednesday

8:30AM to 5:00PM

Thursday

8:30AM to 5:00PM

Friday

8:30AM to 5:00PM

Saturday

9:00AM to 1:00PM

Sunday

Closed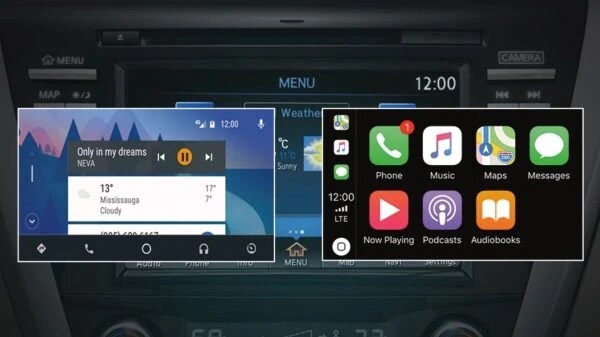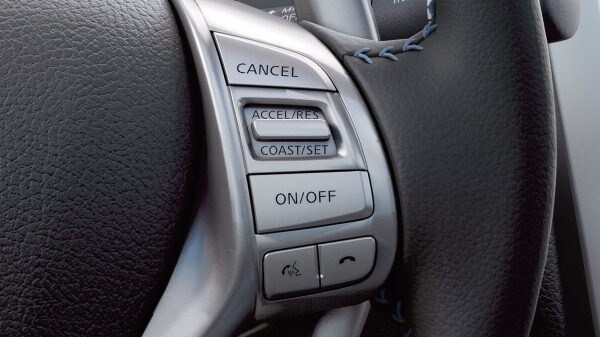 Security and Convenience
NissanConnect® is always there when you need it most. When you enroll in a NissanConnect® Services package, a response specialist will be on the other end of the line if you are ever in an emergency situation. By either touching a button or in the unfortunate event your airbags deploy, you can speak to a live agent who will walk you through the situation and dispatch necessary response services to your location. If you require a tow or need to locate your vehicle in case of theft NissanConnect® is here for you.
You will also be able to keep track of your Nissan with NissanConnect®. You can set unique boundaries like activating the curfew, Max Speed, and Boundary Alerts to provide you, the owner, a notification once breached. Also, by turning on the Maintenance Alert, if you're Nissan ever encounters a malfunction indicator light, you will be informed.
Lastly, NissanConnect® Services Remote Access is the next level of convenience and peace of mind. If you ever forget to lock your vehicle, need a hand locating it in a busy parking lot, just log in to your NissanConnect® App to unlock or lock your doors and trigger your horn and flashlights to locate. You are also able to pre-set a cabin temperature and have the interior exactly how you want it.
NissanConnect® Service Features
On vehicles equipped with NissanConnect® Services, the features will vary by model, trim level, and package. There are a long list of features that can be found with NissanConnect®, and they include:
Automatic Collision Notification
Emergency Calling
Roadside Assistance Service
Stolen Vehicle Locator
In-Vehicle Messaging
Alarm Notification
Maintenance Alert/Reminder
Vehicle Health Report
Remote Door Lock/Unlock
Remote Sound Horn and Flash Lights
Boundary Alert
Valet Alert
Curfew Alert
Speed Alert
And more
At Truro Nissan, we are proud to offer such a comprehensive suite of connected features. Though our new vehicle inventory is amazing, don't forget about our state of the art service centre. Staffed by fully trained Nissan technicians who only utilize genuine Nissan parts sourced from our stocked parts centre. It will be hard to find a better automotive experience in Nova Scotia, so find out why so many consumers are pleased with Truro Nissan.
Make an Inquiry
* Indicates a required field