Which Nissan NV Cargo Van Do You Need To Get The Job Done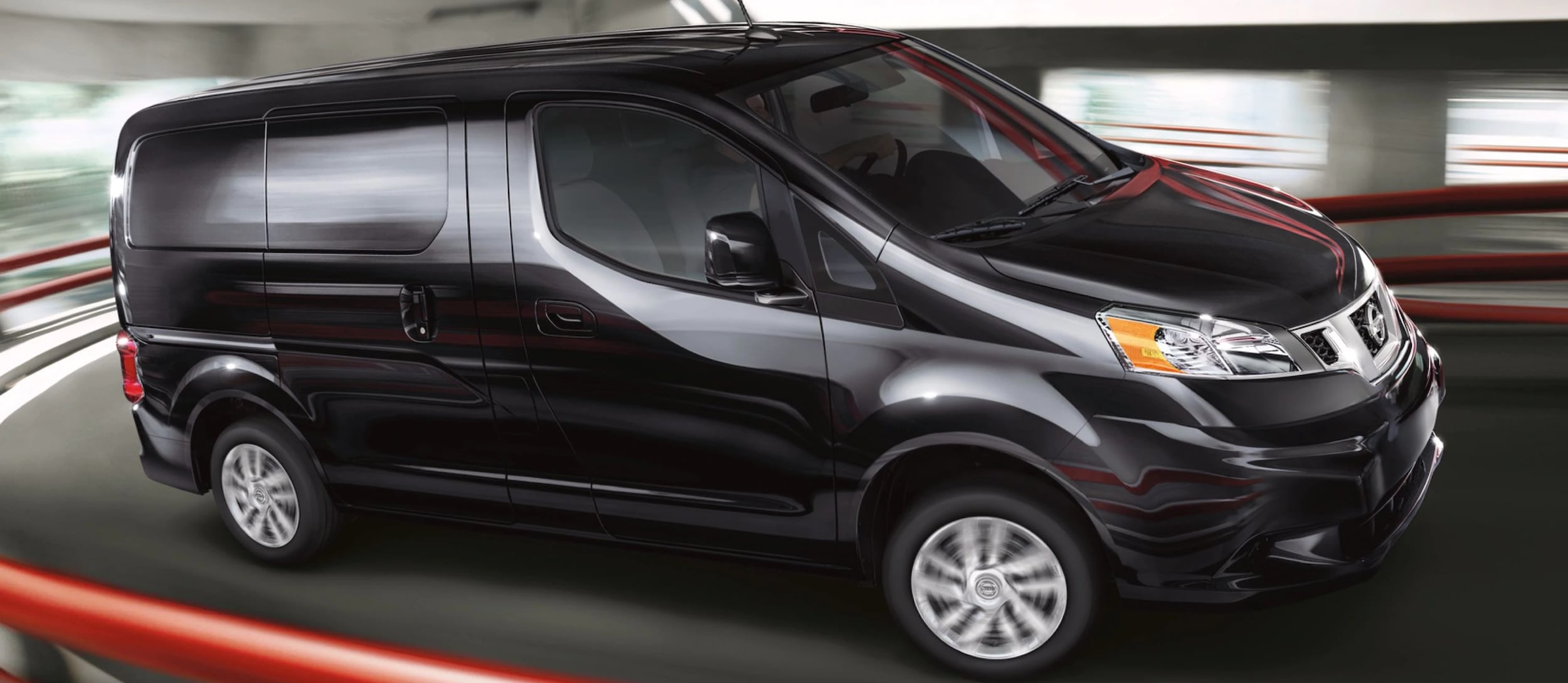 Which Nissan NV Cargo Van Is Best For You in Truro, Nova Scotia
In the market for a new Nissan NV200? Here at Truro Nissan, we're your preferred Nissan dealership in Truro, Nova Scotia. Serving the surrounding areas of Bible Hill, Valley and Brookfield, we can help you drive the spacious commercial van right off the lot. Small on the outside, the new or used Nissan delivery van offers plenty of space on the inside. Packing comfort, this commercial van can help you whisk around tight corners and manoeuvre narrow roads with the ease of a sedan. Great for businesses in need of a vehicle to transport products in and out of the city, this commercial van guarantees a safe and comfortable ride. If you're looking for a Nissan NV200 for sale, keep reading to find out more information about the van and how Truro Nissan can help you find the perfect vehicle from the new inventory.

Nissan NV200 Trim Level Options
When it comes to picking your Nissan NV200 for sale, you have a couple of choices. The NV200 comes in two trim level options: the standard base S Trim and the SV Trim. The Base S Trim comes with standard features, such as hill start assist, 40/60 rear cargo doors, standard airbags and a 2.0-litre I-4 engine. The SV Trim, on the other hand, comes with some extra benefits. These include silver covers for 15-inch wheels, a keyless entry, heated side mirrors and rear parking sensors. More so, the SV trim comes with two 12-volt DC power outlets instead of the standard single outlet on the Base S Trim.
Sales Hours
Monday

8:30AM to 5:00PM

Tuesday

8:30AM to 5:00PM

Wednesday

8:30AM to 5:00PM

Thursday

8:30AM to 5:00PM

Friday

8:30AM to 5:00PM

Saturday

9:00AM to 1:00PM

Sunday

Closed
Nissan NV200 Interior Space
The NV200 packs quite a punch when dealing with its cargo size. While the van's exterior may not look big, the inside of the NV200 boasts 122.7 cubic feet of cargo space, allowing for large items to be transported. The cargo area is 82.8 inches long and 53.0 inches in height. The width is a maximum of 54.8 inches, with 48.0 inches separating the wheel wells. The NV200 also includes two front seats with 41.7 inches of headspace and 42.6 inches of leg space. However, rear seats are not available as a factory option for 2021. The NV200 also comes with standard technology features, including an all-in-one 7.0-inch entertainment touchscreen with Apple CarPlay and Android Auto connectivity. As well, the touchscreen is Bluetooth capable and comes with a free trial satellite radio subscription.
Nissan NV200 Safety & Convience Features
We know keeping you and your employees safe is a top priority when it comes to travelling. Along with the standard airbags, the NV200 includes a few safety options to ensure safety on the road. Included are your standard cruise control, a rearview camera and a hill-start assist. Also, the SV Trim comes with rear parking sensors. You never have to worry about accidental collisions when backing up into tight residential driveways or commercial parking spots with this feature.
Nissan NV200 City Driving, Cargo Loading & Fuel Economy
While safety is a top priority, the NV200 is also capable of handling the busiest city roads. With its compact size, trying to squeeze between vehicles on narrow side-streets shouldn't be a problem. The NV200 can easily fit between parked cars and avoid tricky manoeuvring while ensuring your drivers never have unnecessary accidents. Loading cargo into the van is also very easy due to its wide-opening doors and low floor. This convenient accessibility means less strain for your employees' backs as well as quick loading times, ensuring your crew will never be late for deliveries. While its small size allows it to zip around the city, it does well in fuel performance as well, getting 9.8 litres per 100 kilometres in the city and 9.05 litres per 100 kilometres on highways.
Contact Us Today
As you can tell, the NV200 is quite an accessible commercial van. For more information or inquires about the NV200, contact us. As the premier Nissan dealership in Truro, we can make sure you pick the right vehicle to suit your needs. Better yet, why not make an appointment today with our finance department? We can get you started with the right deal for your company, ensuring you won't be disappointed.
Nissan NV200 Inventory in Truro, Nova Scotia