2021 Nissan Versa vs 2021 Honda Fit In Truro, NS
2021 Nissan Versa vs. 2021 Honda Fit in Truro, Nova Scotia
Truro Nissan is the Preferred Nissan dealership in Truro, Nova Scotia, serving the surrounding areas of Bible Hill, Valley, Brookfield, and Stewiacke. The Nissan dealership should be your number one destination for all your parts and service needs. At Truro Nissan, we not only sell Nissan vehicles; we make it our goal to help our clients find the best vehicle according to their budget, lifestyle, and needs. We have a dedicated team of professionals that will offer the best customer service experience from start to end. Please schedule an appointment with us and come and view our new inventory for your ideal Nissan vehicle.
2021 Nissan Versa vs. 2021 Honda Fit Overview
Two long-standing rivals in the class from Japanese brands are the Honda Fit vs Nissan Versa. The Versa is fully equipped with new technology, while the Fit is much loved for its bite-size practicality. Let's have a closer comparison of the Versa vs Fit. The big difference between the Versa and the Fit is the shape, infotainment system, Interior and exterior differences. Nissan removed the Versa's hatchback in a bid to get ahead of the 2021 Honda Fit. This change leaves the Versa with a victory on practicality.
Infotainment Comparison
The infotainment system is upgraded in the Nissan Versa compared to Honda Fit. While both vehicles entail moving up trim for smartphone compatibility, even the cheapest Versa features a 7-inch touch screen infotainment system with useful knobs and buttons compared to the base Fit, which makes out a 5-inch screen infotainment system. Every Versa has the voice-command ability and three USB ports, while the Fit has two USB ports and one 12-volt outlet. However, if you want to listen to SiriusXM radio, you'll have to look for a higher model than the base model.
Apple CarPlay and Android Auto are standard on every trim except on the Versa base model. Safety features include pedestrian detection, emergency braking, forward-collision warning, automatic high-beam headlights, and lane-departure warnings are standard. Additional features include blind-spot monitoring, driver-drowsiness monitoring, adaptive cruise control, and rear cross-traffic alert.
Hours
Monday

8:30AM to 5:00PM

Tuesday

8:30AM to 5:00PM

Wednesday

8:30AM to 5:00PM

Thursday

8:30AM to 5:00PM

Friday

8:30AM to 5:00PM

Saturday

9:00AM to 1:00PM

Sunday

Closed
2021 Nissan Sentra Exterior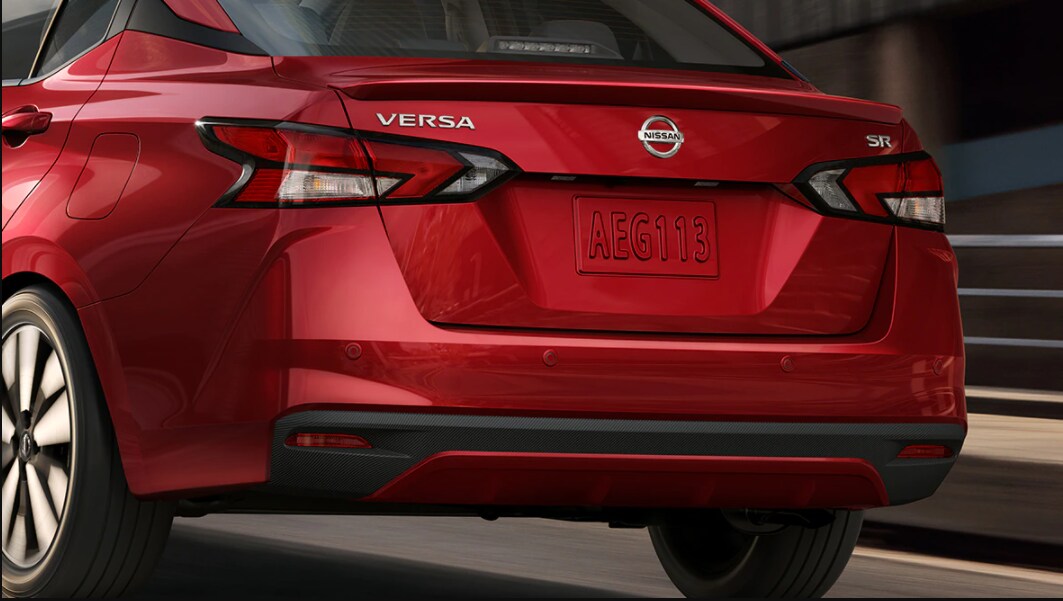 2021 Nissan Sentra Interior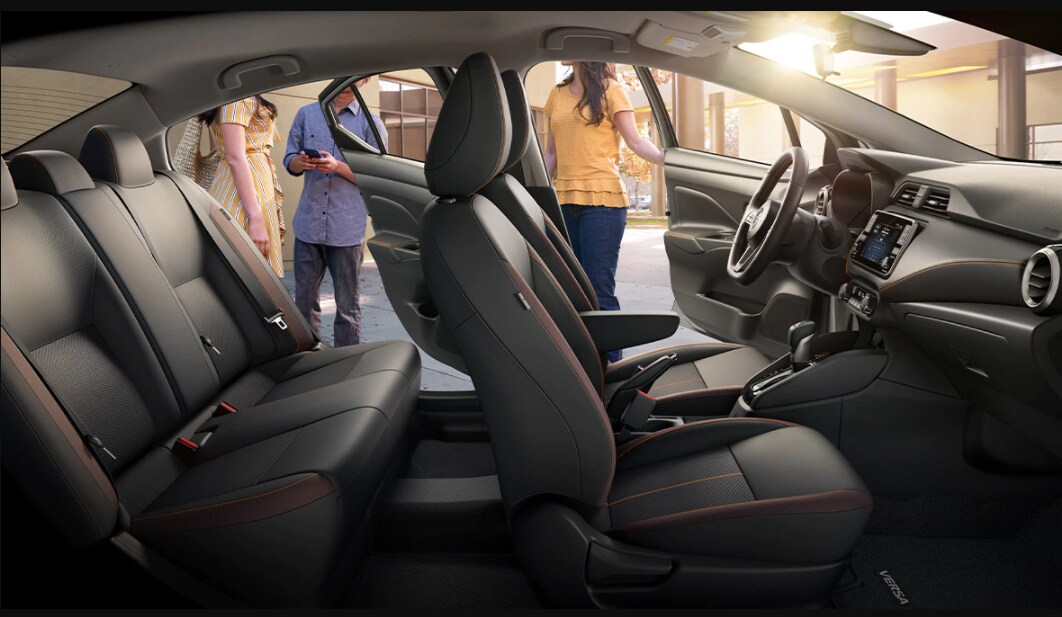 Interior Comfort Comparison
In comparing the Nissan Versa vs Honda Fit interior comfort, the Versa is more comfortable and affordable than Honda Fit. The Nissan Versa's cabin is more modern than the Fit with its shapelier dash and haptic infotainment buttons. The Versa also exhibits its present outlook with its advanced safety features and high-resolution touchscreen. Though the cabin is smaller in the Versa, the comfort and quality outshine the Fit. The 2021 Nissan Versa's interior is more modernized than the Fit with its flat look and centre-stack bezel. In addition to a modernized interior, the Nissan Versa also has some glimmers with orange-accented seats and a z-inspiring steering wheel, but it's simple generally. Inside the Versa, there's more headroom, but the Fit's seats are roomier in every measurement. The Versa's cargo space is roomier with the seats up, making it great for carrying cargo and the kids at the same time. However, the Honda Fit surpasses it in maximum cargo room.
Exterior Features Comparison
The 2021 Nissan Versa features a wedge-like design with a distinct transition from the top to the windshield. And with its SR trim, which includes sporty wheels and ground effects, the Versa exhibits a sporty look. Although the Honda Fit is considerably smaller in size than the Nissan Versa in width, length, and tire base, it has a broader interior room than Versa.
Test Drive with Truro Nissan
Now that you have a better insight into both vehicles and are aware that the Nissan Versa outshines the Fit in most aspects, it's time to pick your own. If you have any questions regarding Truro Nissan leasing and financing, our finance centre is more than happy to assist you. We have guided many automotive clients in the direction that makes the most financial sense. If you live around Truro, Nova Scotia, and its surrounding areas, then you're just a call away from owning your own Nissan Versa. Contact us today for a better driving experience.
2021 Nissan Versa Inventory in Truro, Nova Scotia