2020 Nissan Rogue Vs 2020 Toyota RAV4 in Truro, NS

2020 Nissan Rogue Vs 2020 Toyota RAV4 in Truro, Nova Scotia
There are so many options in the compact crossover SUV segment for automotive consumers from Bible Hill, Nova Scotia, Valley, Nova Scotia, Brookfield, Nova Scotia, and Stewiacke, Nova Scotia. The market is heating up for the crossover segment, and consumers are flocking due to their exceptional versatility and amazing driving dynamics. Two of the most capable and popular vehicles are the Nissan Rogue and Toyota RAV4. These two have been going head to head for quite some time; though they are in the same segment, they offer two different approaches. The Rogue has always been the better of the two in terms of road-friendliness, while the RAV4 offers a little off-road capability. 
At Truro Nissan, we are proud to offer a great selection of 2020 Nissan Rogues for sale in our new inventory. You can get behind the wheel as it's never been easier to get pre-approved. Just fill out our online finance application and start driving the crossover of your dreams.
2020 Nissan Rogues Interior is Superior
The 2020 Nissan Rogue interior is extremely comfortable and practically laid-out. With everything you need exactly in the right spot, ergonomically, it outperforms the RAV4. Its cargo and passenger space are ranked above average in this competitive class, and the best part the Rogue is the roomier of the two. The RAV4 just had a recent model change; however, aside from its ascetics, not much has changed.
2020 Nissan Rogue Interior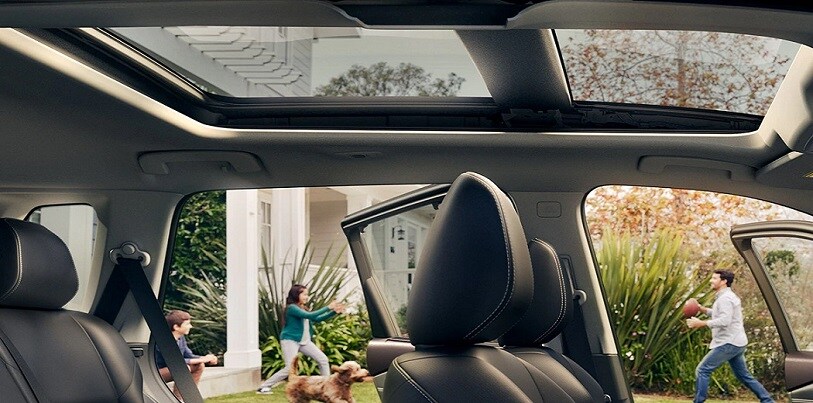 2020 Toyota RAV4 Interior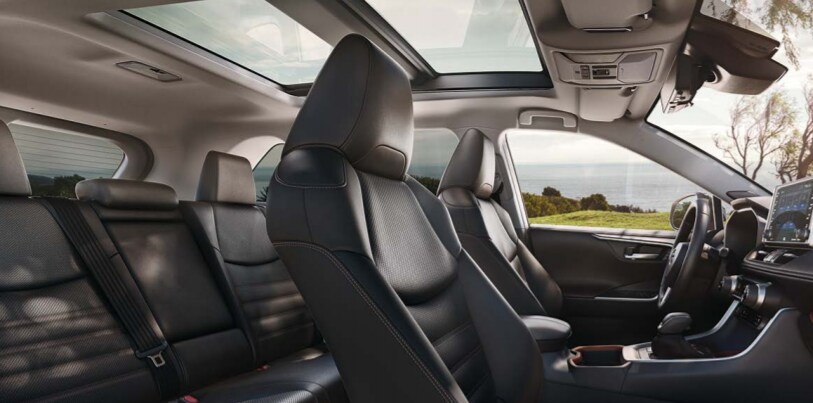 2020 Nissan Rogue-It's Quite the Looker
Even though the Toyota RAV4 received a full model redesign, the 2020 Nissan Rogue does not look out of place. Its bold Nissan v-motion grille upfront and its beautiful character lines running down the sides provide a variety of unique attributes that set it apart from the RAV4. The RAV4, with its boxy design and overly edgy lines, looks a bit out of place.
At Truro Nissan, we are excited to offer a great inventory of new vehicles, but we implore you to take a deep dive into our used vehicle inventory. You will be sure to find a vehicle that fits your needs and wants. Once you've decided on the vehicle of your dreams, our finance centre will be ready to take care of your credit needs. Don't forget about our state of the art service centre that is ready to take care of all your service needs.