Wheel Alignment Check from $19.99! Offers at Truro Nissan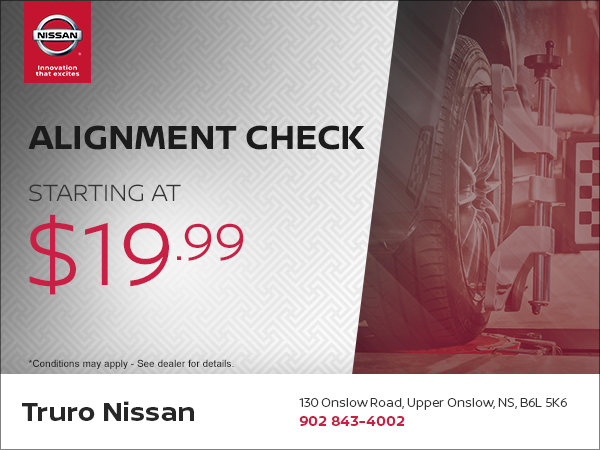 While we all look forward to Spring, the potholes and poor road conditions it brings can spell trouble for your vehicle.
When your wheels are out of alignment, critical components of your car, truck or SUV experience undue stress and that can lead to further problems down the road.
By properly aligning your wheels so that they're parallel to each other and perpendicular to the road, our service technicians help ensure that your vehicle will be running at its best!
Here are just a few of the benefits of proper wheel alignment:
Increase Fuel Efficiency
Reduce Expensive Auto Repairs
Experience Smoother Driving
Improve Vehicle Safety
Increase the Life of Your Tires
Get your wheel alignment checked at Truro Nissan today from as low as $19.99!