Don't Miss Our Next Monthly Special Offers! Offers at Truro Nissan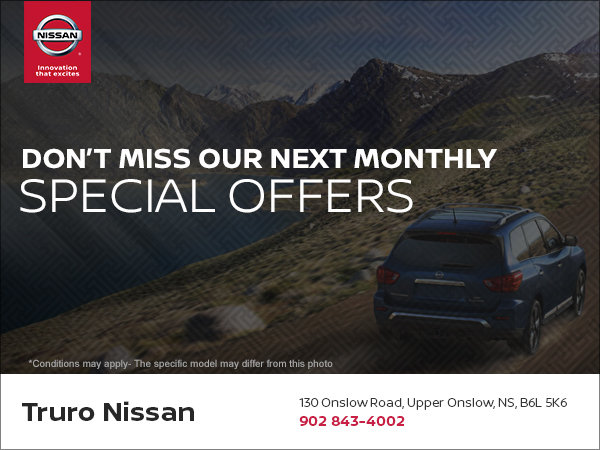 Take advantage of amazing special offers at Truro Nissan!
Whether you're looking for a new or used vehicle or accessories for your Nissan, we can help you save!
For more information on our special offers, please contact us.
*Conditions may apply. The specific model may differ from this photo.